---
Subscribing to Lean Coffee Table
Taking out a free trial
You may take out a 1 month free trial to evaluate the Lean Coffee Table tool. You will not be asked for payment until the trial is ended. You may, however, add payment details prior to this date to ensure seamless transition to a paid subscription. Payment will be taken once the trial period has elapsed.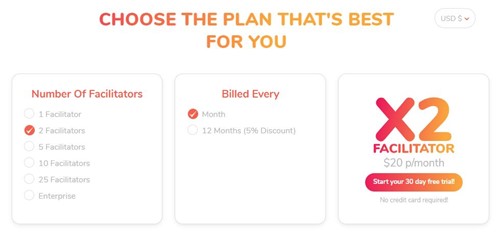 When you start a new trial, you will be asked to select your plan (i.e. the number of facilitators), enter your name and email details and choose a password. Alternatively, you may sign up using your Google, Slack or Microsoft credentials.
---
Creating a new account as an attendee
You may wish to create an account as an attendee for Lean Coffee sessions (see definitions of facilitator/attendee here). You can do this by following the link sent via email from the facilitator of a board you are invited to or by clicking on Sign In and navigating to Create New Account.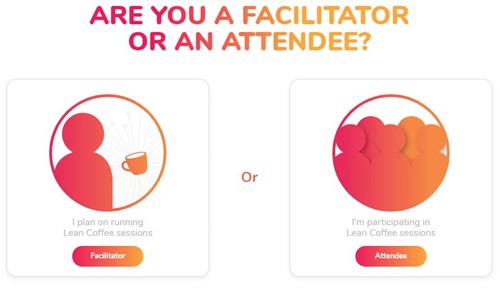 You will be asked if you wish to join as a facilitator or attendee. Attendee accounts are free and unlimited
---
Logging in
You can log in, as either an attendee or facilitator, using any of the methods below.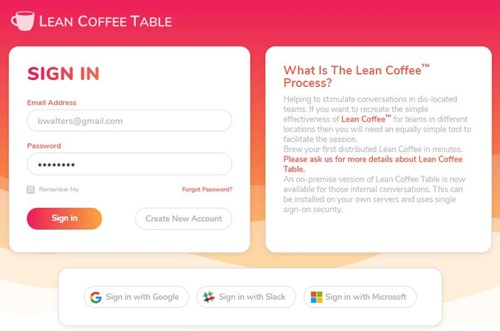 If you have already set up an account, just enter your email address and your password. Alternatively, you will probably find it easier to use Google, Slack or Microsoft to log in with one click.
Should you decide to use your Google, MS or Slack credentials to verify your LCT account, you will not need to set a password. Therefore, the option to change your password will not be available. Please continue to use Google, MS or Slack to log in.
Note: If you already have an account we will try to match your existing registered email address with the one you have used to login.
For example, if your registered email address is the same as the one you use for Slack, then you can start to use the one click 'Sign in with Slack' button instead. If you sign up with an email address, you will receive a message to the address you have entered with a verification code. You must enter this code before continuing to use the application.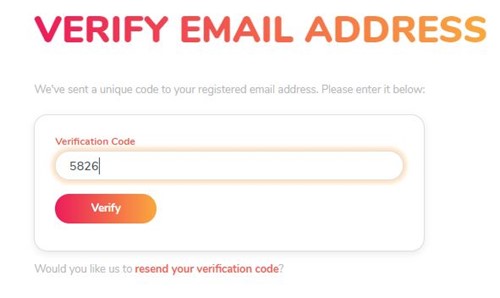 Before you can use Lean Coffee Table, we need your consent to us holding your data for the purpose of providing you with our service and to confirm you have read and accept our terms and conditions regarding the use of the service. You may also check the box to allow us to contact you with updates and special offers.
IMPORTANT: When logging in with Google, MS or Slack, please ensure that the URL includes the "www." or you will encounter an error.
Adding a payment method
During your trial, you will see a banner informing you of how many days remaining on your trial subscription. You can click 'Subscribe now' at any time to add your payment details, this will not reduce the length of your trial period.

Once you have added a valid card, you will no longer see the banner. Payment will be debited at the end of your 30 day trial. If your trial lapses and you would still like to sign-up for a paid subscription, you can log in and click on the re-activation banner. This will take you to payment details where you can add your credit card details

---
How Coffee clubs work
'Coffee Club' is the name we use for the facilitator account. The Coffee club owner sets up a club with a name, when registering for an account. All facilitators belong to a Coffee club even if there is only one facilitator.
All of the facilitators within a Coffee Club can run sessions on their boards, or on boards created by fellow facilitators who have invited them to their boards. This enables a facilitator to run a session if the board creator can't make it or to branch off and hold sessions with other groups of attendees.
Note: A facilitator cannot be a member of two Coffee Clubs.
---
Roles
All facilitators can create and run Lean Coffee sessions. They may invite attendees or guests to boards and then facilitate sessions by moving cards, setting the timer and saving session summaries. Facilitators need to belong to a Coffee Club. A facilitator of a board can invite other facilitators in their Coffee Club to help with board facilitation.
---
Attendees are users who have a Lean Coffee Table account but are not able to facilitate a session and do not have access to facilitator controls. Attendee accounts are free and attendees may only take part in sessions on boards they have been invited to by the board facilitator.
Note: You will appear as an attendee if you join a board created by a facilitator of a different Coffee Club, even if you are a facilitator of your own club.
---
Guests can take part in Lean coffee sessions without registering for an account. All that is required, is the link to the board (assuming the facilitator of the board has chosen to allow guest access).
Note: An attendee may join as a guest on a board even if they have not specifically been invited to the board by the facilitator.
---
Managing your account
Editing your profile
You may change the name that Lean Coffee Table uses to identify you to your colleagues on the site. This name will appear at the top of your screen, on the boards you attend and in session summaries. Your chosen name will also be used to identify you as the author of topic cards and comments during a session.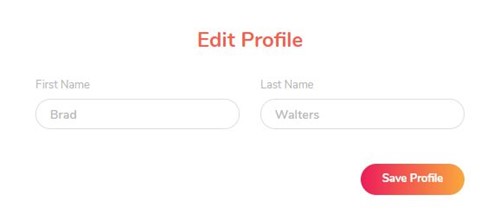 On your Profile page, go to 'Your Account' and click on 'Edit Profile' to change your name.
---
Changing the name of your coffee club
You may change the name of your Coffee Club at any time. Go to your 'Profile' click on the name of your Coffee club under 'Subscription Details'. You may edit the club name in this field.
---
Password reset
You can change your password from your 'Profile' page.
Note: You cannot change your password if you have ever signed in using Slack, Google or Microsoft logins. Signing in using these credentials will remove the 'Change Password' button from your Admin page.
Click on 'Change Password' under 'Your Account' and enter the details of your old and new password. You can reset your password if you forget it by clicking on the 'Forgot Password?' link on the Log in screen. You will be asked to enter your email address and a new password will be sent to this address allowing you to log in. Remember to use 'Change Password' to change your password to something you will remember.
---
Upgrading your subscription
You can upgrade your subscription at any time to add more facilitators e.g. from 2 to 5 facilitators
Note: Only the Coffee Club owner (the person who originally setup the Coffee Club) can increase the number of facilitators in that club and assign club membership.
Select 'Upgrade' in the left-hand menu and click on your current subscription plan. You may change the number of facilitators and the frequency of payment by going to 'Edit Subscription' and selecting from the dropdown menu showing available plans.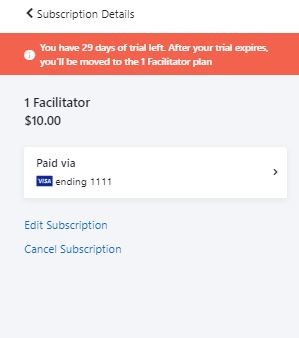 Your new subscription details will be shown on your 'Profile' page. Once you have changed your plan, go to 'Manage Coffee Club Facilitators' to invite users to your Coffee Club.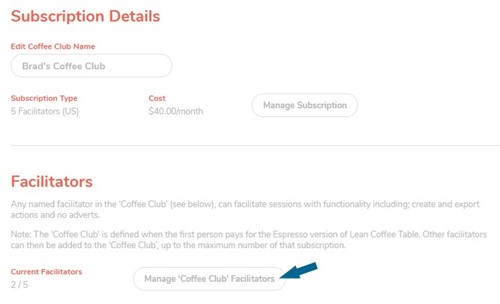 ---
Adding facilitators to your Coffee club
You can add a new facilitator to your club if you:
Have a spare slot in your membership subscription i.e. you currently have 2 facilitators in a 5 facilitator plan
You replace an existing facilitator by first removing the previous one and then adding the new one
To do this, go to your Profile page and click on 'Manage Coffee Club facilitators'. Remove facilitators from your Coffee club by using the 'Remove' link after their username. Add a facilitator by typing in their email address and click the + to add them.
Note: If you have already reached your facilitator limit then you will first need to remove an existing facilitator before you can add a new one or upgrade your subscription.
Note: Once you have removed someone from being a facilitator in your club you will NOT be able to add them back again to the same Coffee Club.
---
From Attendee to Facilitator
If you are an Attendee you can click 'Upgrade' which will allow you to select a plan and set-up a new Coffee Club. However, if you are in an organisation it is best to first check if there are other existing Coffee Clubs that you could be added to.
If there is already a Coffee Club for your organisation, we suggest you contact the owner and ask them to add you as a facilitator in their Club, rather than create another Club.
---
Cancelling Your Subscription
You can cancel your annual or monthly subscription at any time.
Note: Any credits owed to you will be paid directly to the payment card on file within 3-5 days of your cancellation request.
Visit your 'Profile' page in the left-hand menu and select 'Manage Subscription'.
Click on your active plan at the top of the window and then select 'Cancel Subscription'. You will be asked to confirm your decision to initiate your cancellation request.